Organisatie voor Slechtzienden en Blinden
De stichting Pro Bista, functioneert sinds 1999 als een professionele zorginstelling. Wij zetten ons met hart en ziel in voor de integratie en zelfredzaamheid van visueel beperkten op Curaçao en de woon-, werk- en leefomstandig heden die hiervoor nodig zijn.
'Luna di Buzon (ougùstùs)2022 Fundashon Pro Bista'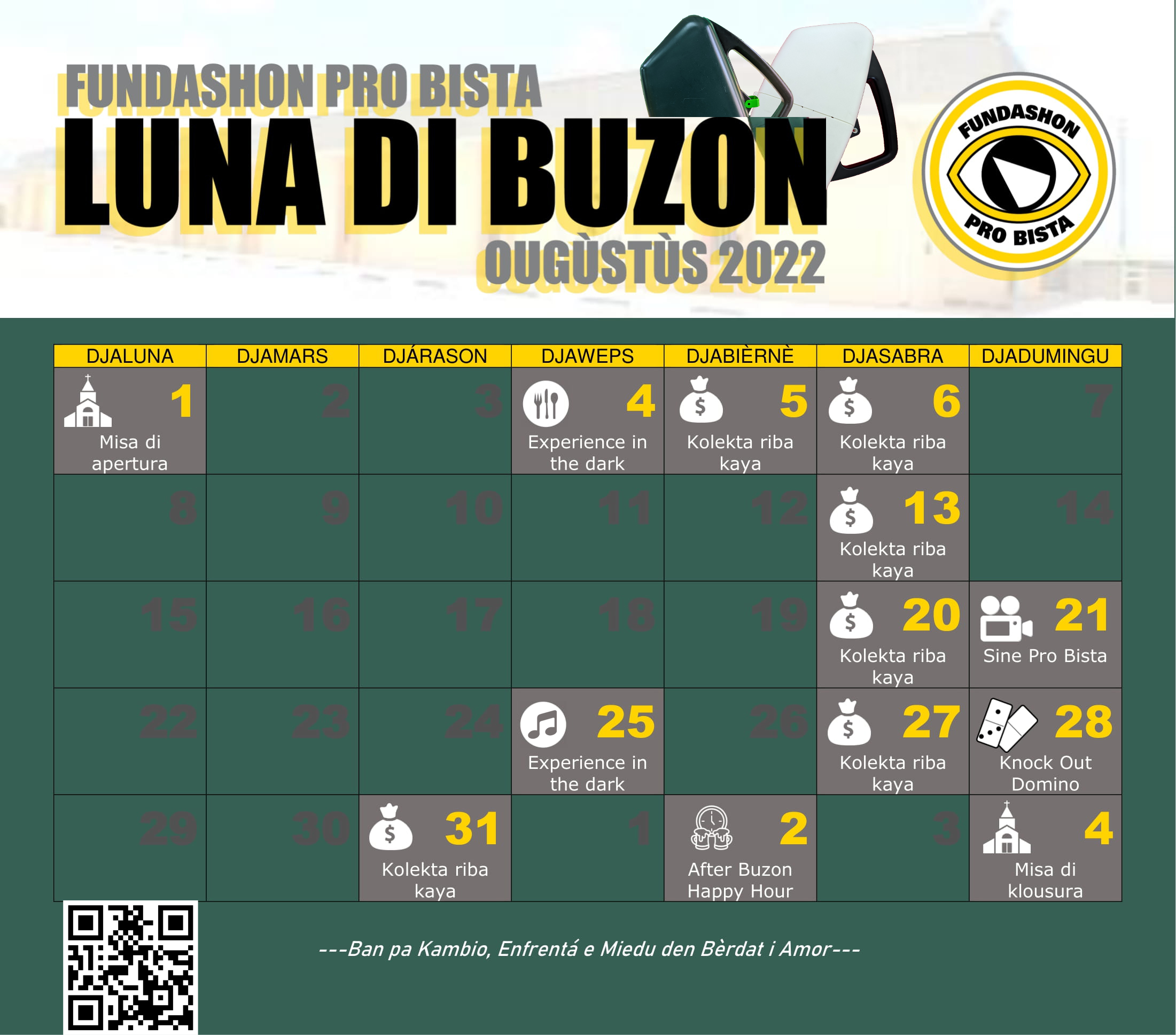 Kalender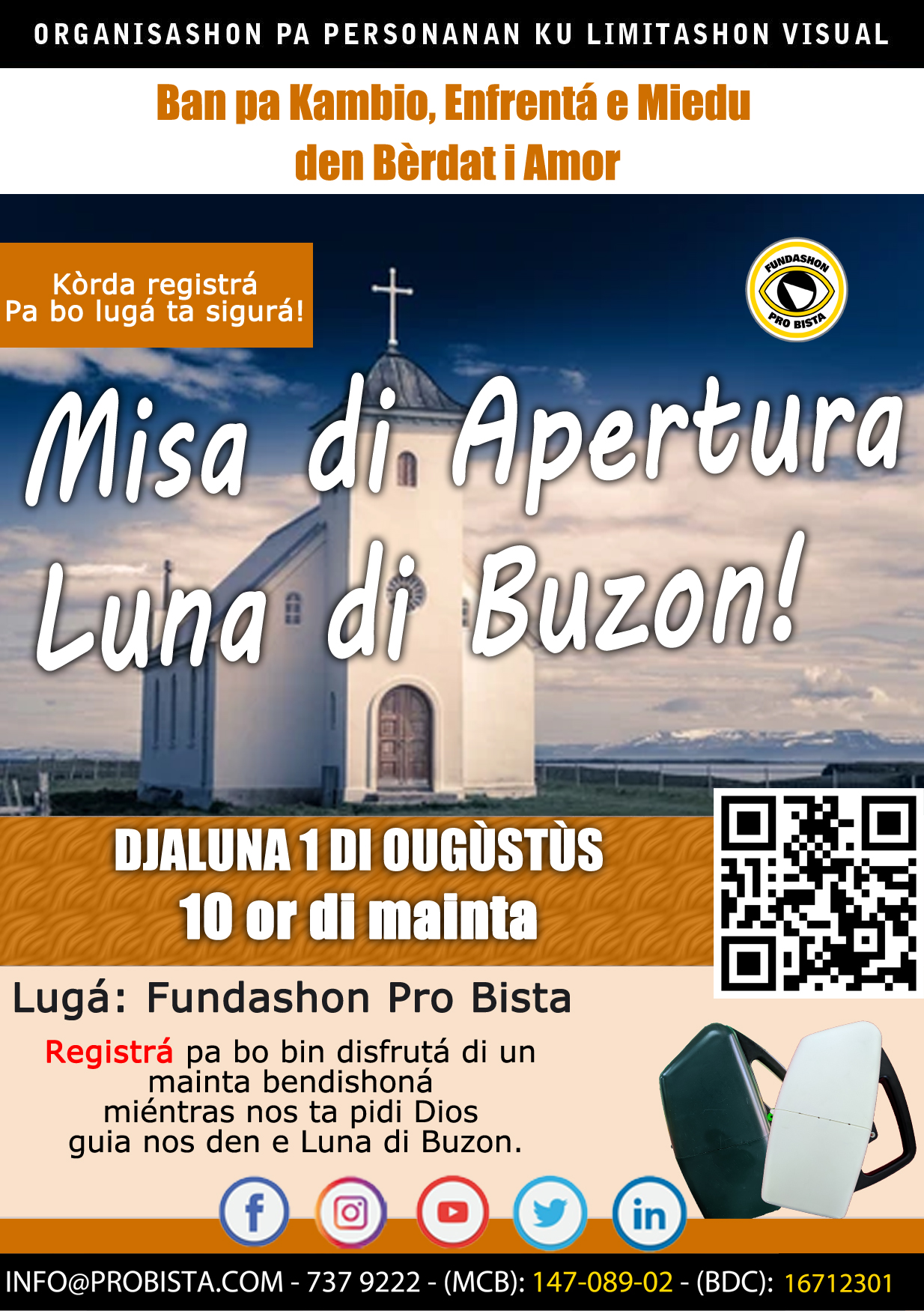 "Misa di Apertura"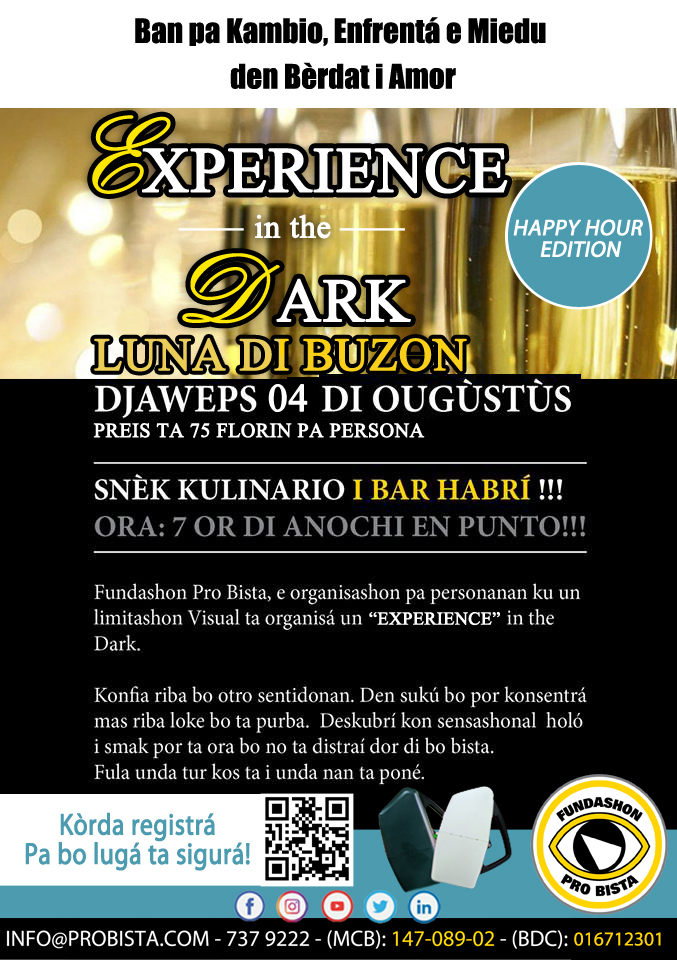 Experience In The Dark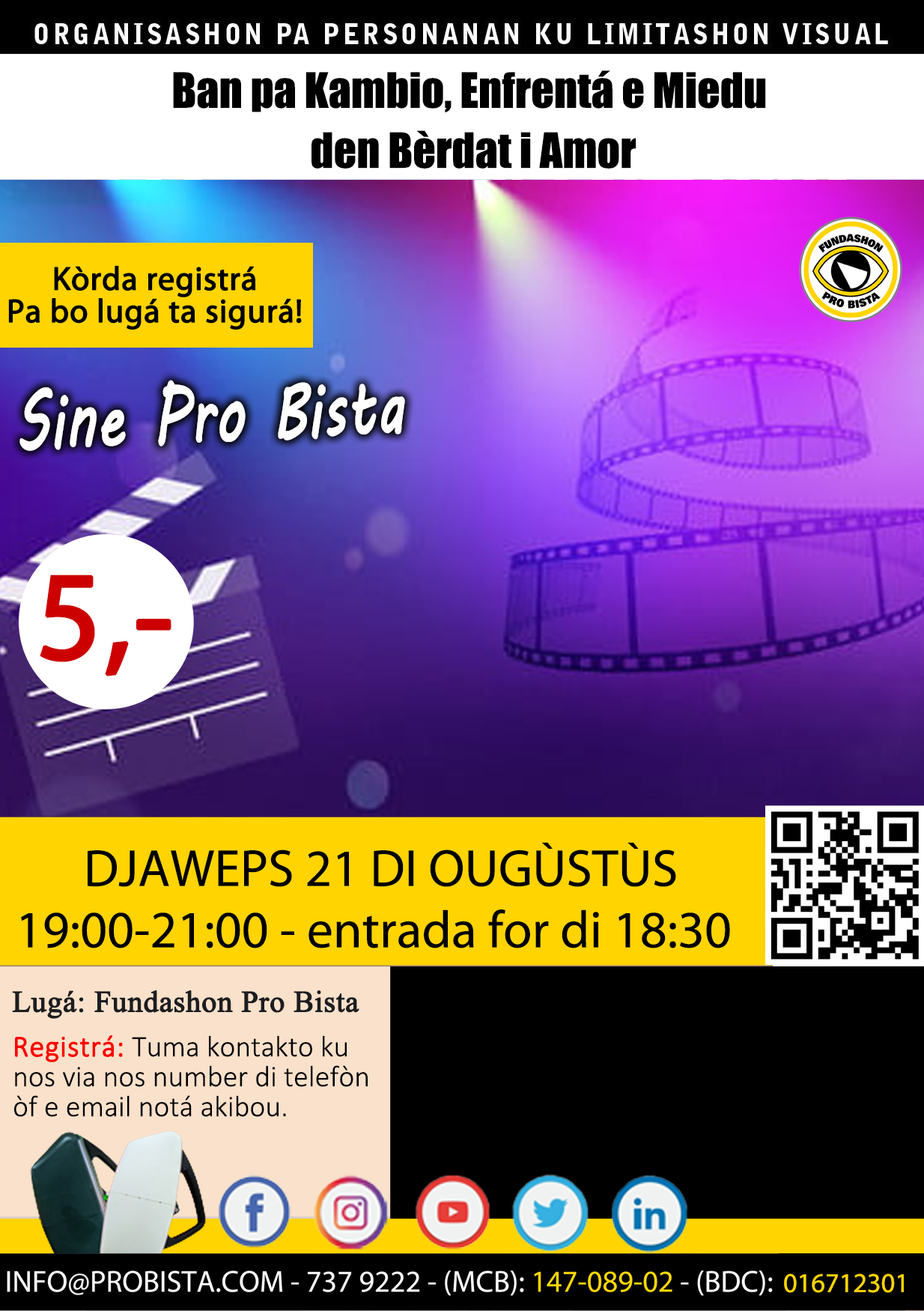 Sine Pro Bista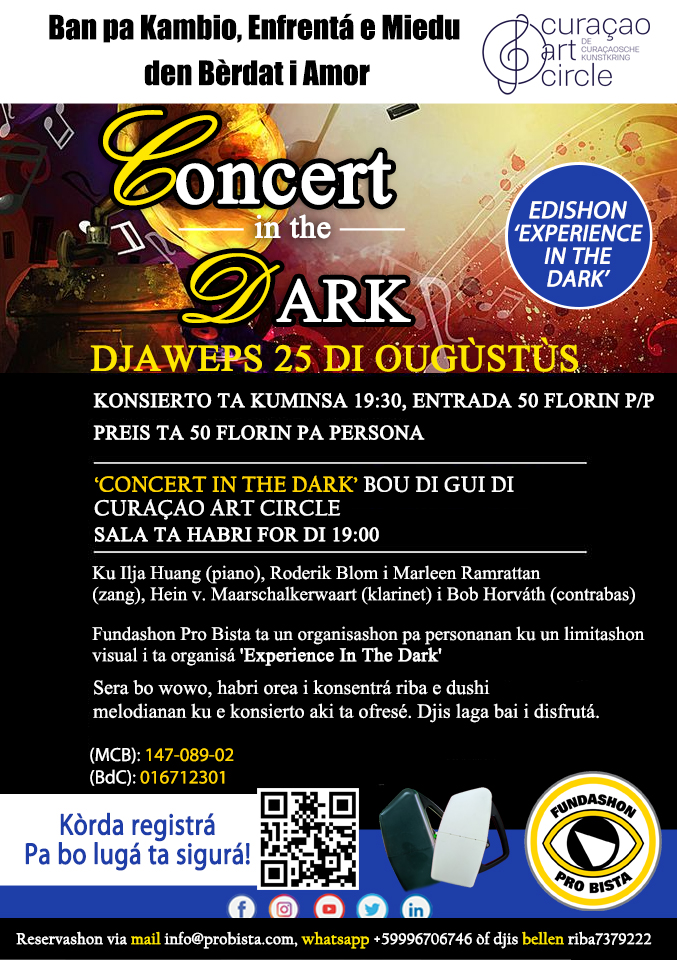 Concert In The Dark (Papiamento)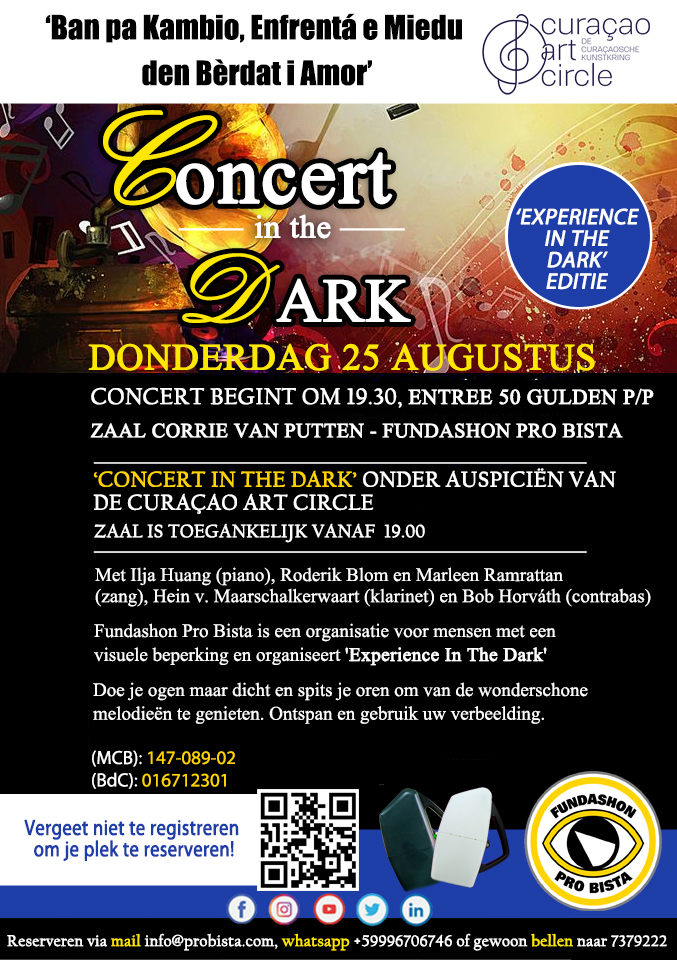 Concert In The Dark (Dutch)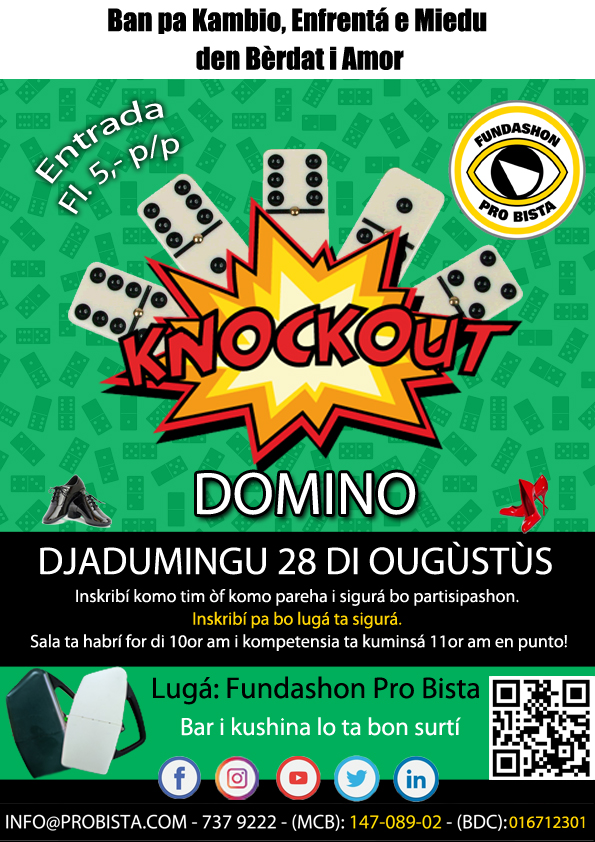 Knockout Domino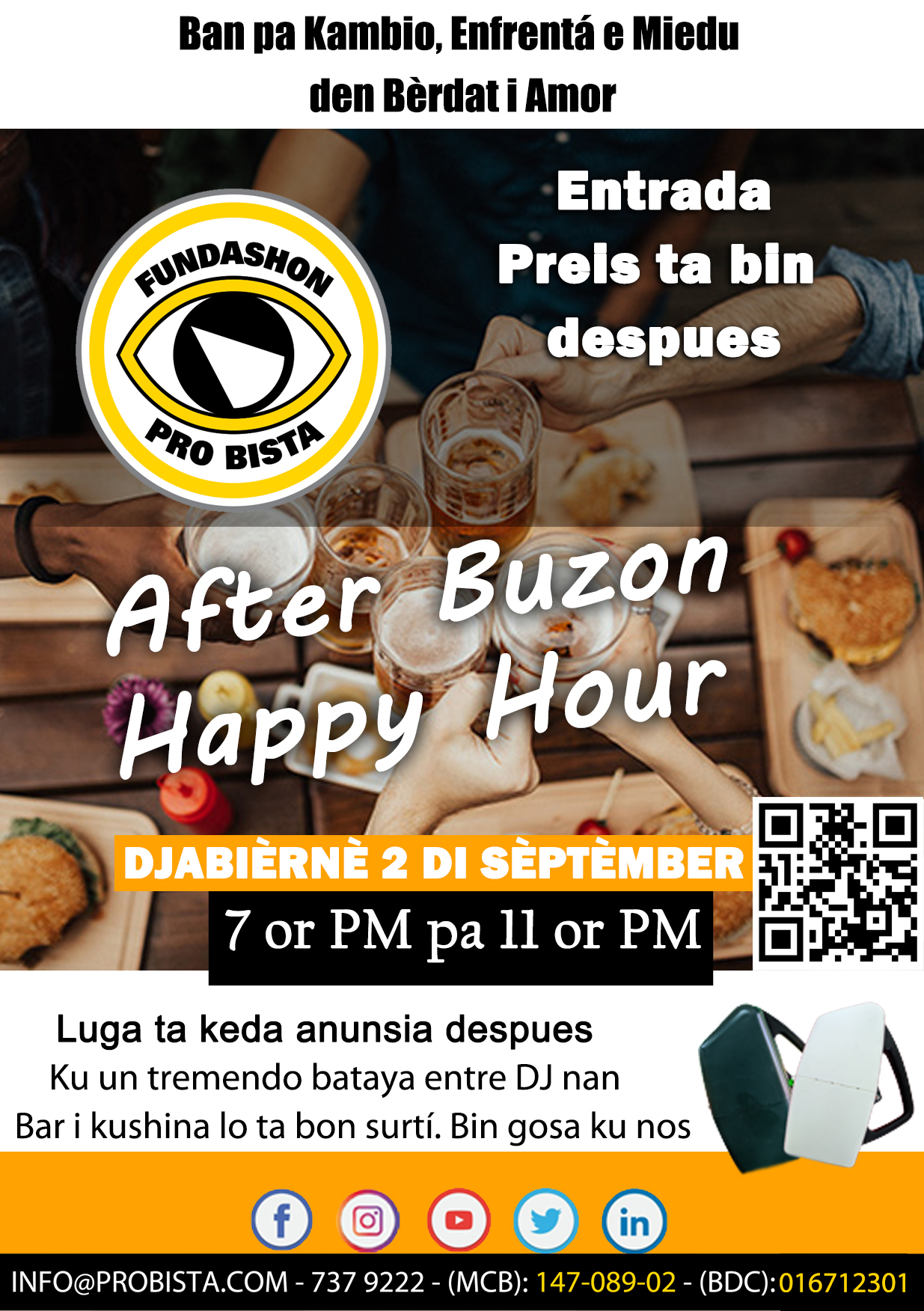 After Buzon Happy Hour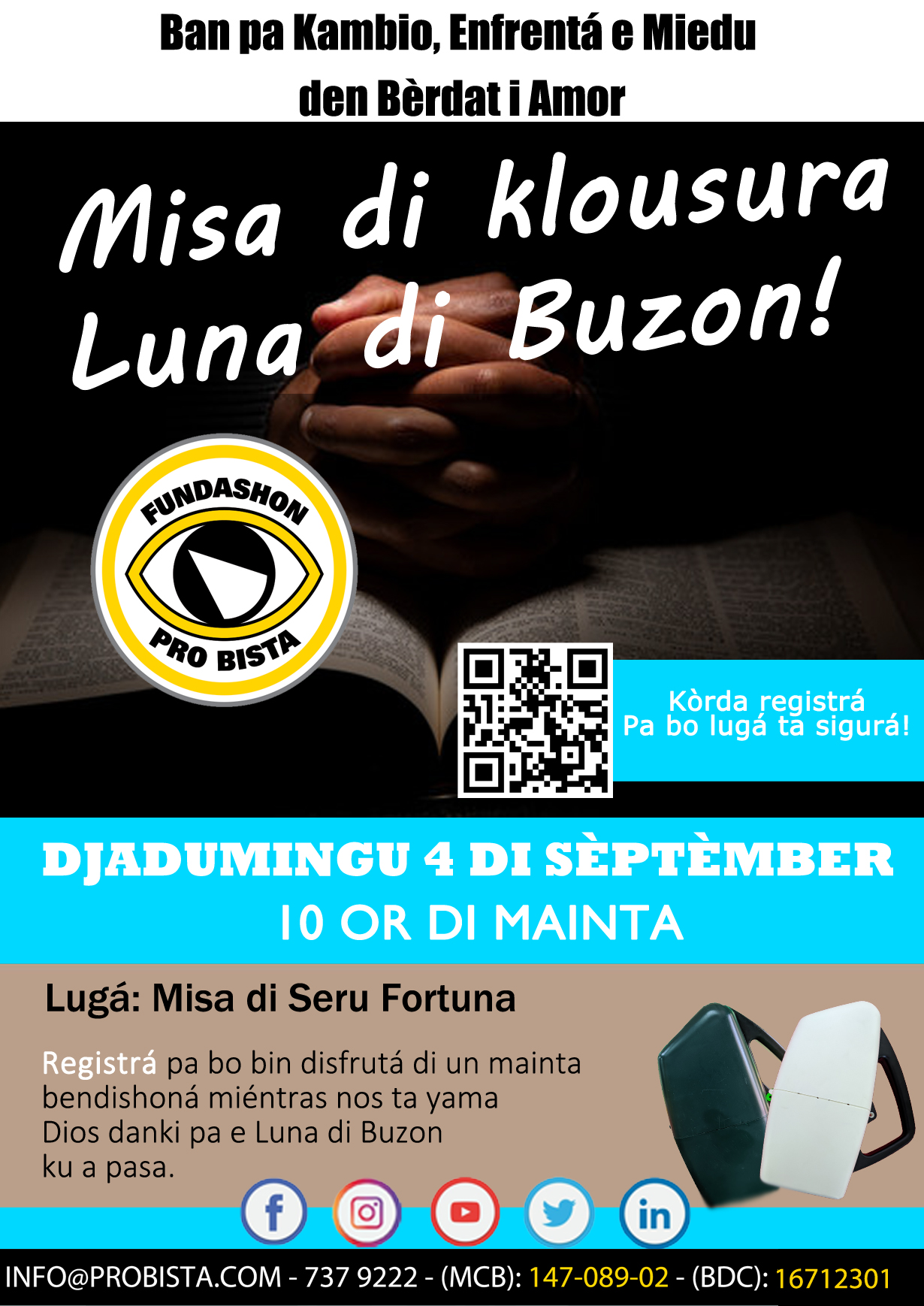 "Misa di Klousura"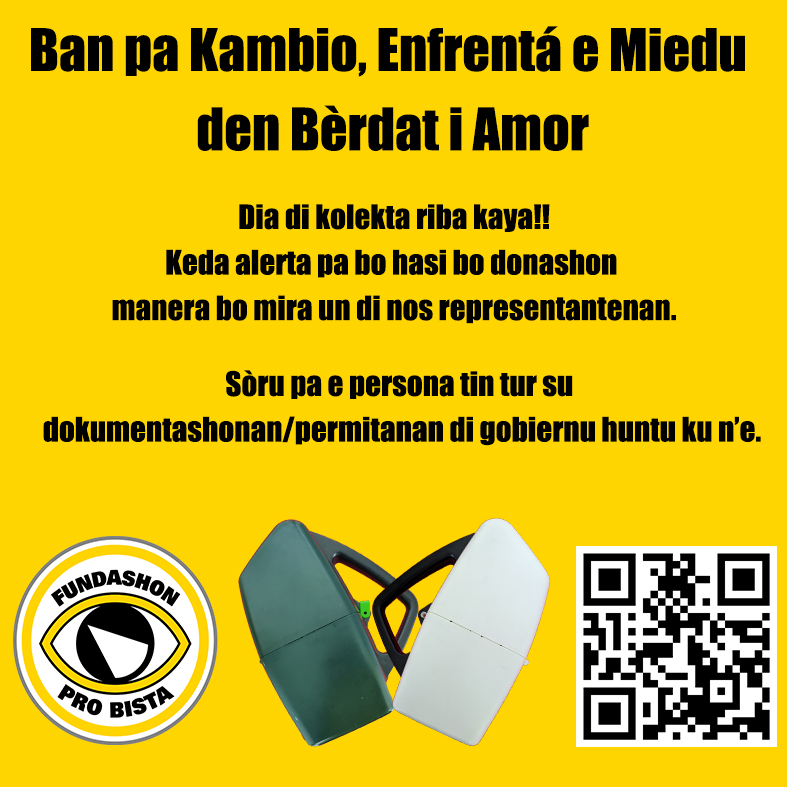 Kolekta riba kaya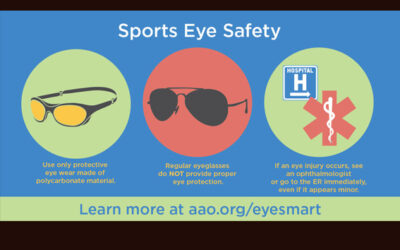 Tens of thousands of sports and recreation-related eye injuries occur each year. Save your sight on the field or court by using proper eye protection starting this April, Sports Eye Safety Month.
Lees meer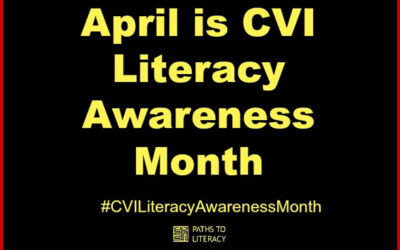 April is CVI Literacy Awareness Month. Literacy looks different for students who have cortical visual impairment (CVI) and requires a different approach.
Lees meer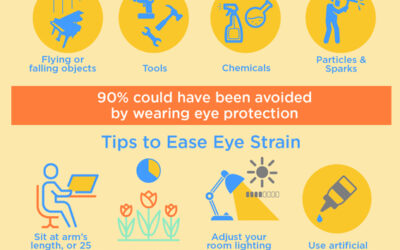 March is Workplace Eye Safety Awareness Month, which offers a great opportunity to remind everyone about a few tips to help protect eyes from potential injury.
Lees meer